Our 1962 Chevrolet Corvair Monza 900 Spyder Convertible

Currently Owned By Eric and Cheryl Eberhard


This is the ad we saw on ebay. We purchased the car in November 2001 and picked it up in Los Angeles from Jeff Williams of California Corvair Parts who did the resoration. The car is almost completely stock down to the plugs and oil filters.

At the CORSA National Convention in Flagstaff Summer 2002.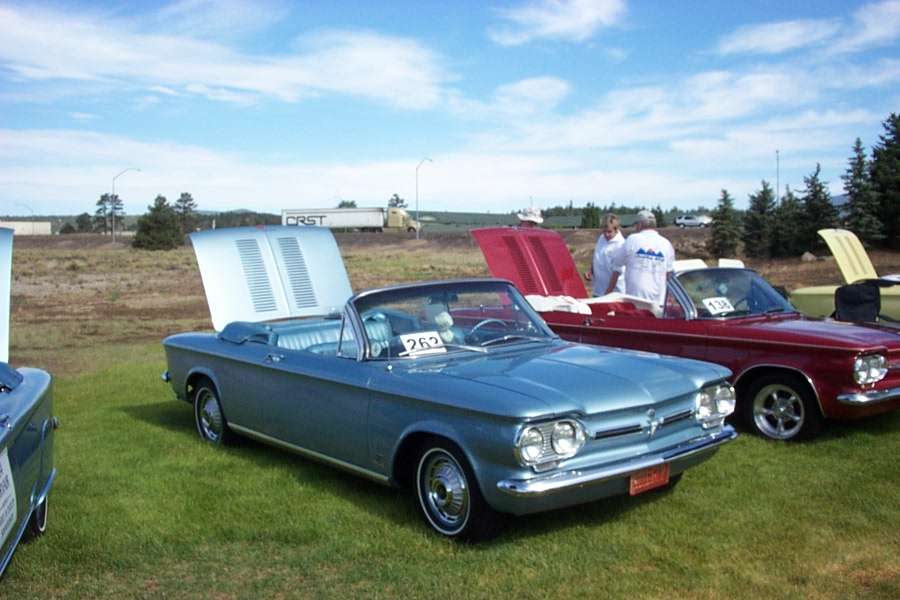 Click for More Pictures of the 150 H.P. Turbocharged Engine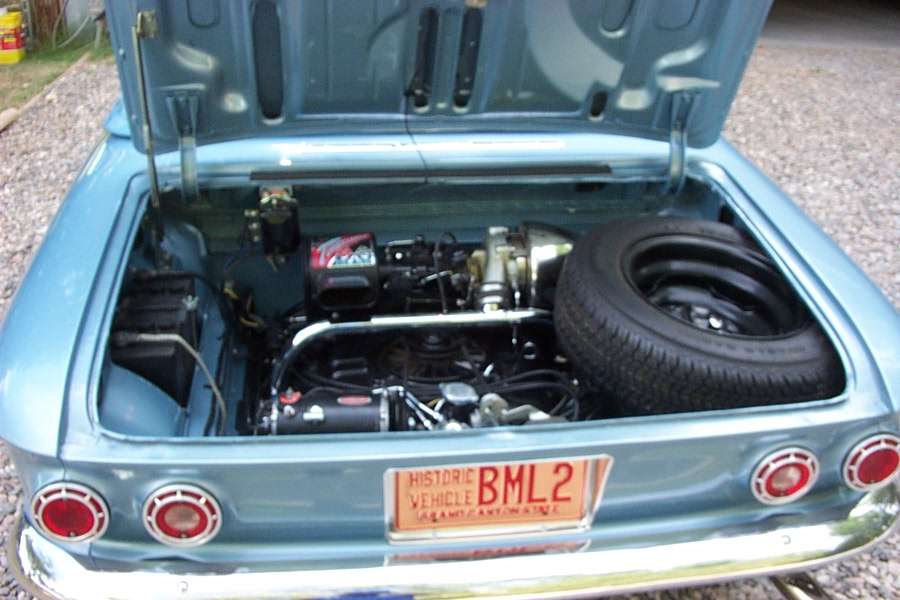 Click for More Pictures of the Exterior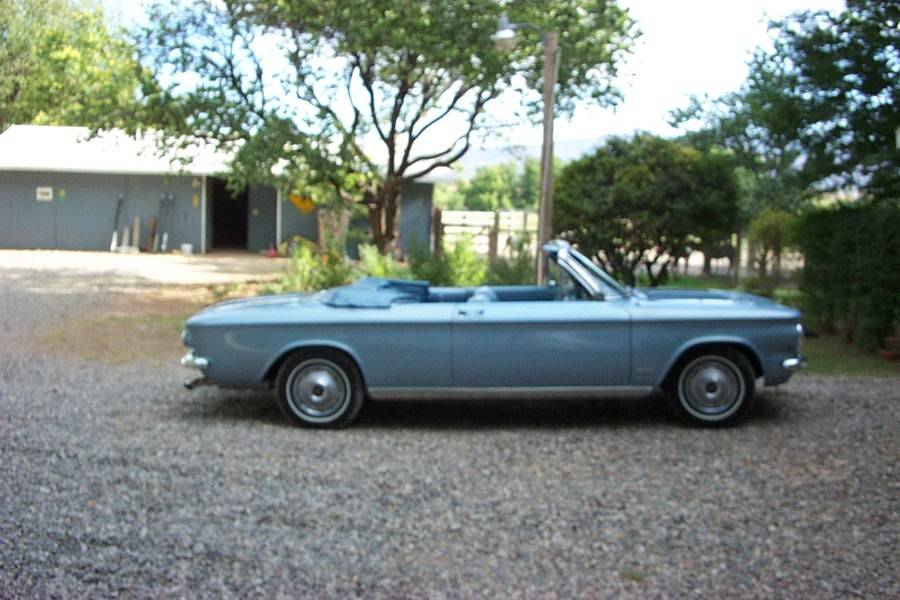 Click for More Pictures of the Interior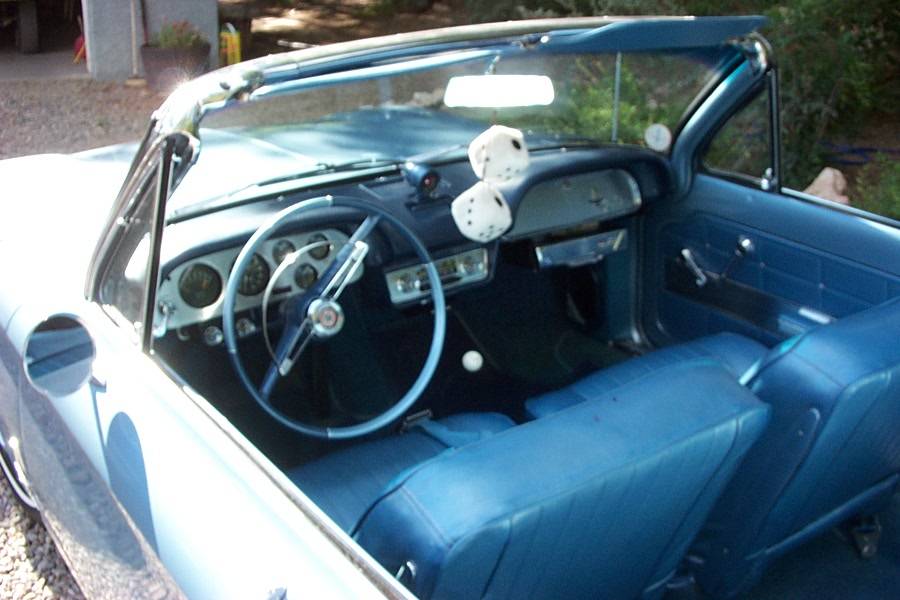 Click for More Pictures of Various Details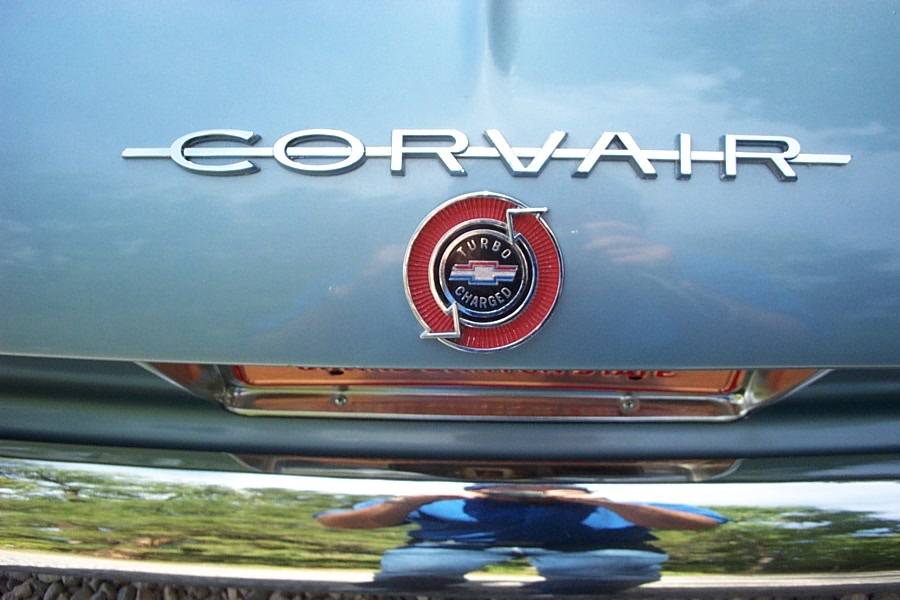 Click for More Pictures of the Trunk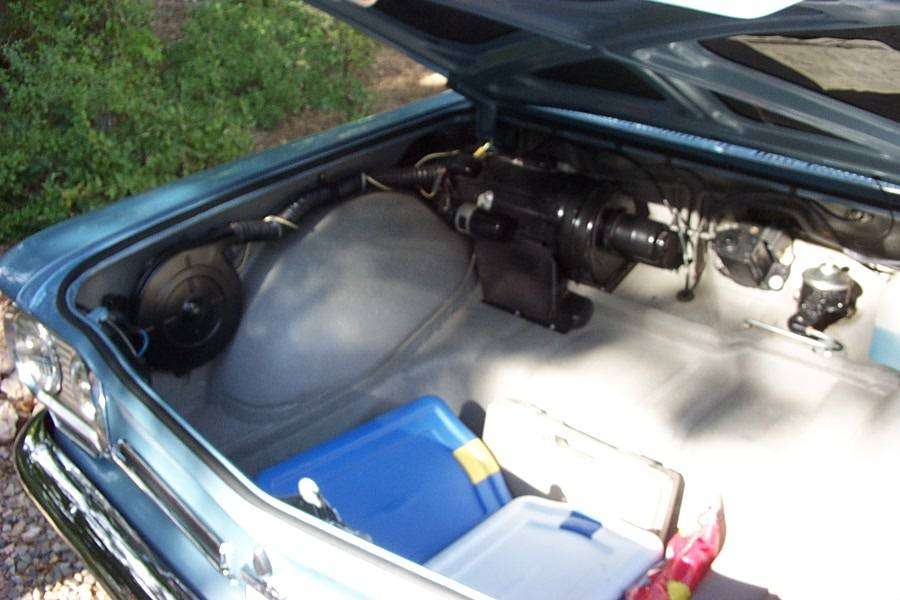 Click here for some thumbnails of the car as we got it
email Eric Eberhard
email Cheryl Eberhard
Click for our 1962 Chevrolet Corvair Monza Sedan
Click for California Corvair Parts
Click for Corvair Webring
Click for CORSA Website
Click for Clark's Corvair