Our 1962 Chevrolet Corvair Monza 900 Sedan

Currently Owned By Eric and Cheryl Eberhard

We purchased the car in January 2003 for $300.00. It did not run and was filthy beyond belief. We rebuilt the carbs, tuned it up, and cleaned it. It has been running like a top ever since -- it is my daily driver and already has well over 1,000 miles (March). It had 33,000 original miles and everything works! The car is almost completely stock. It has the 102 hp engine and Powerglide two speed automatic transmission (which had to be resealed). It has some cool accessories like parking brake warning light and chrome exhaust tip (very rare and not on during the photo shoot). I don't really want to "restore" it as it has such a nice original patina to it now that would be ruined with a restoration.


Update: August 2004. The car has been tinkered with. It has a Judson supercharger complete with Marvel Mystery Oiler. It also has a clear (plexi-glass) engine cover. The pictures do not do justice to the clear cover. With the Judson the car has similar power to my Spyder except that it is limited at the top end by the powerglide transmission. Pictures include some stock (before mods) and some after the Judson and deck lid.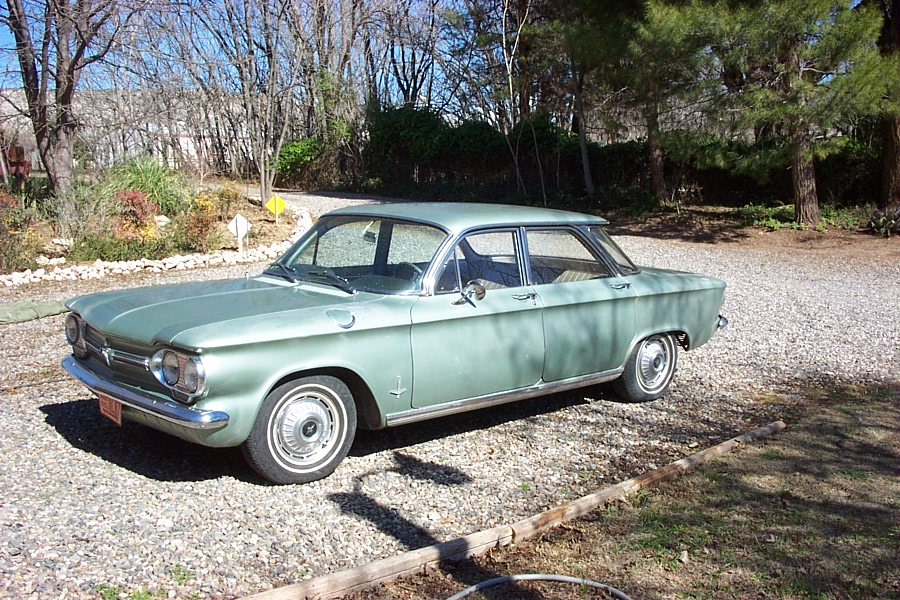 Click for large page of thumbnails
email Eric Eberhard
email Cheryl Eberhard
Click for our 1962 Chevrolet Corvair Monza 900 Spyder Convertible
Click for California Corvair Parts
Click for Corvair Webring
Click for CORSA Website
Click for Clark's Corvair